Mug rugs have got to be one of the cutest things I've seen this year. They're quirky, fun, quick and easy to make, and make great gifts. What's not to love? Today I'm sharing a free moss stitch mug rug pattern with you, including a YouTube video tutorial to make sure you have everything you need to make these for yourself! This is the first in a set of three Mug Rug patterns that I'm bringing your way this month, so make sure to check back for the next two weeks to get the whole set! The whoel Mug Rug Trio is also available as a printable PDF.
*Disclosure: Some of the links in this post are affiliate links, which means if you click on them and make a purchase I may, at no additional cost to you, earn a commission. Read full disclosure here.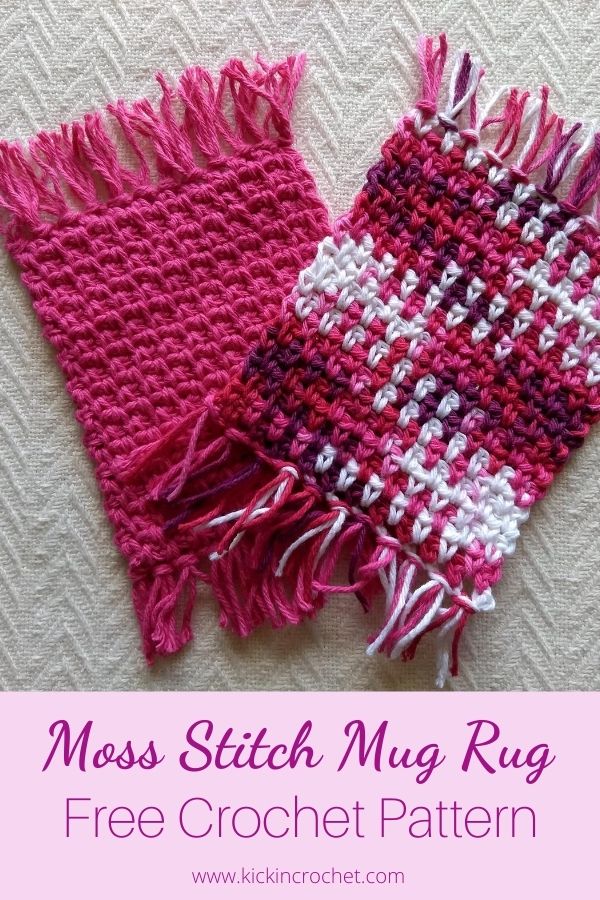 Supplies
Stitch Abbreviations
ch chain
sc single crochet
Pattern Notes
These coasters are pretty simple and don't require anything extra besides adding the fringe – which I show you how to do in the video!
Moss Stitch Mug Rug Video Tutorial
How to Make the Moss Stitch Mug Rug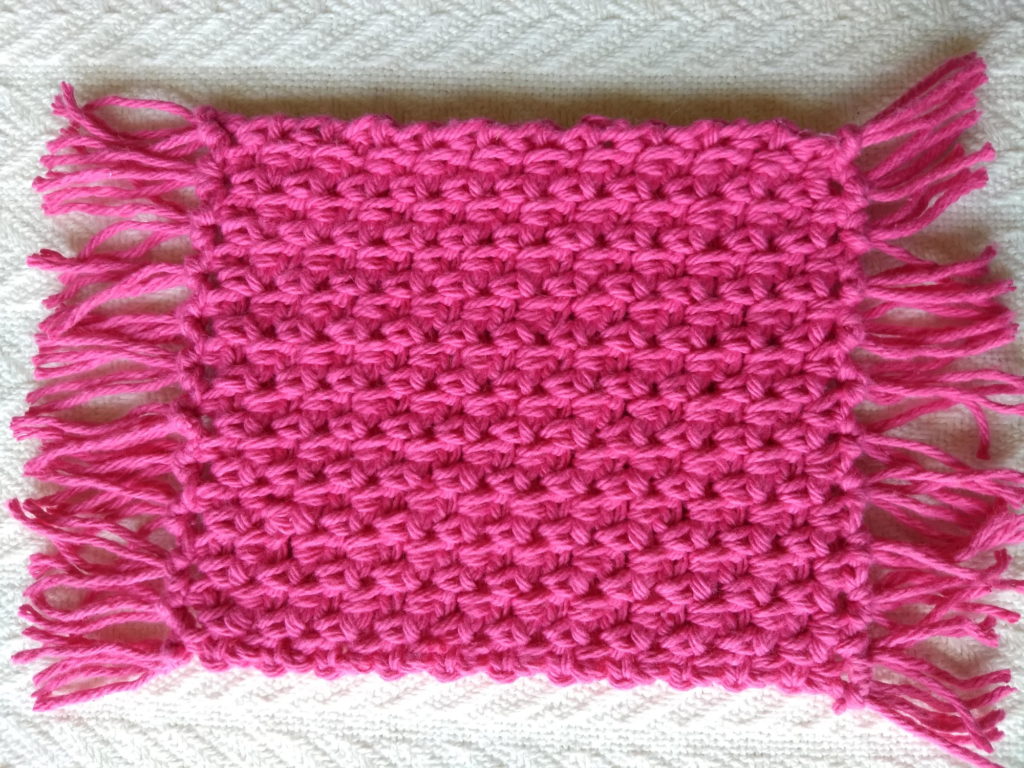 ch24
sc in 4th ch from hook, *ch1, sk next st, sc, repeat from * across
ch2, turn, sc in ch1-space, *ch1, sc in ch1-space, repeat from * across
repeat row three 21 more times or until mug rug reaches desired length (without tassles)
finish off, weave in ends.
Attach fringe to each ch1-space on both sides (12 ch1-spaces/side) (To attach fringe, take two strands of yarn together and pull the center of the strands through the ch1-space, then pull the tails of the yarn strands through the loop and tighten – see video demo)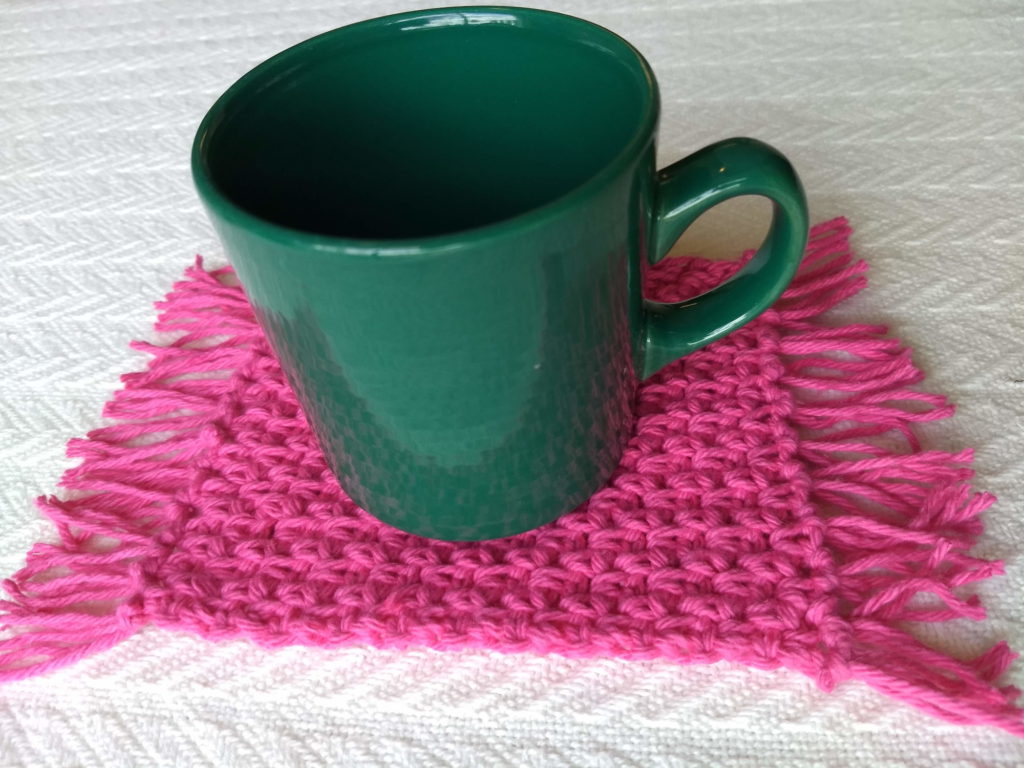 I hope you enjoyed this pattern! Stay tuned for the next two mug rugs coming this month! Please remember to subscribe to my YouTube channel for all the latest updates and tutorials. Happy crocheting!
If you liked this pattern, you may also like my free crochet potholder pattern – check it out here!
This pattern and the associated images are copyrighted, however, I'm happy to have this pattern included in roundup posts of crochet patterns. You may use one image from this post and a link back to this post, but the text of the pattern may not be copied. Thank you so much for your support!