This crochet potholder is thick enough to actually keep your hands safe, unlike some crochet potholders I know. It's stylish, and if you've finished the first three lessons in the how to crochet series (find lesson one here!), you have the skills to make this potholder! This potholder is the free bonus pattern after lesson three. All you need is slip stitch, chain, and knowing how to work in the front or back loop only. You'll have to do a tiny bit of sewing, but I'll walk you through it!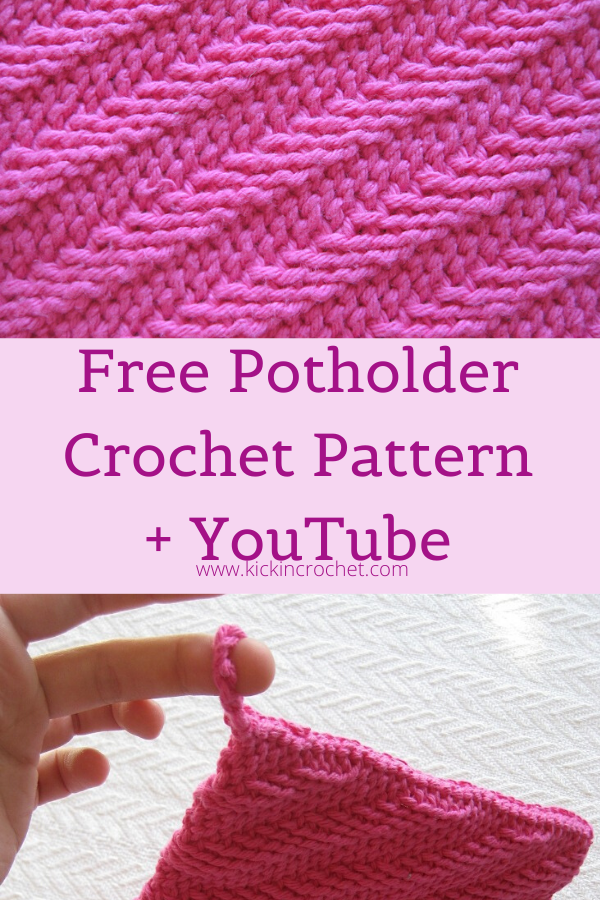 Supplies for Crochet Potholder
For this pattern, you will need the following:
1 ball of Lily Sugar & Cream cotton yarn, or similar (make sure it's cotton!)
Yarn/Tapestry Needle for weaving in ends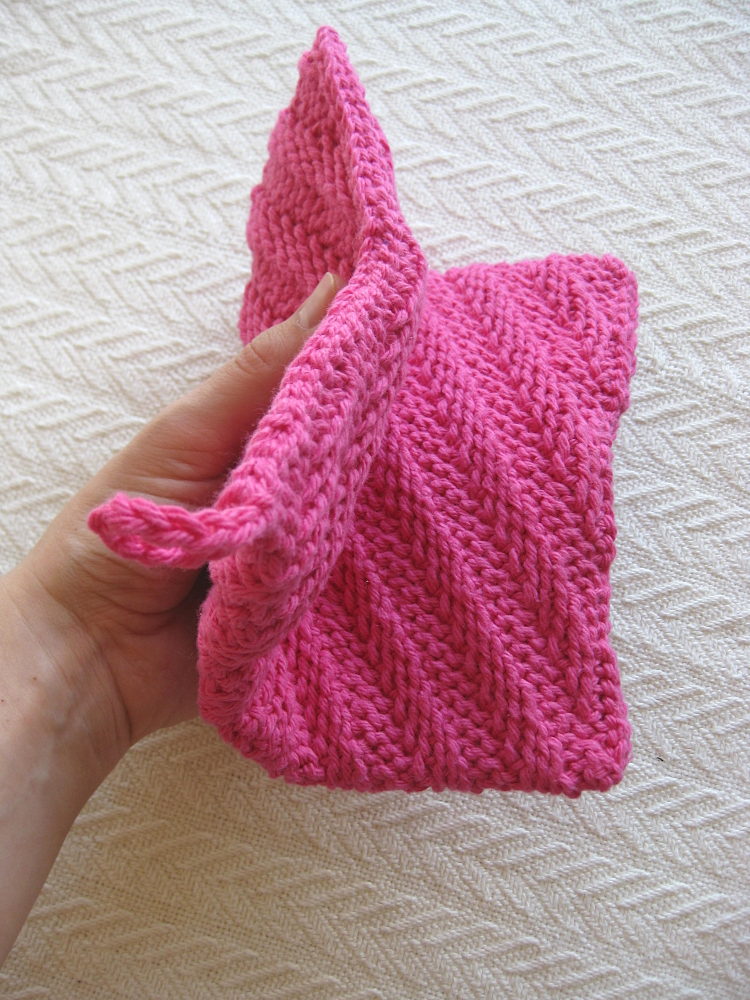 Crochet Potholder YouTube Video Tutorial
Follow along with this YouTube tutorial to get step by step instructions for how to make this potholder! (Note – I accidentally said "single crochet" a couple of times in this video – but the whole potholder is done in slip stitch!) The written pattern can be found below.
Free Potholder Pattern Written Instructions
chain (ch) 71
slip stitch (ss) to first ch to make a circle (make sure the chain isn't twisted, if you can)
ss around loop one time.
ss in front loop only in next 5 sts, ss in back loop only in next 5 sts… continue in this manner until you're almost at the end of the ball. You'll work around and around in a continuous circle for… a long time.
ch10 to make hang tab
Now it's time to close the top of the potholder… insert your hook through the ss just in front of the ch you just made, then insert it through the ss across from that on the back. Yarn over and pull a loop through all three loops on hook. Continue across the top of the potholder, inserting your hook through the top ss in the front layer and the back layer, then pulling through all three loops on your hook. When you get to the end of the top, fasten off.
Join to the bottom of your potholder to close the bottom side… make sure that your potholder is flat so that your seam doesn't end up making your potholder twisted. Close the bottom seam in the same way, inserting your hook through the front ss and the one across from it on the back panel. You can always watch the YouTube video above if you need help with this.
That's it! Enjoy your new potholder!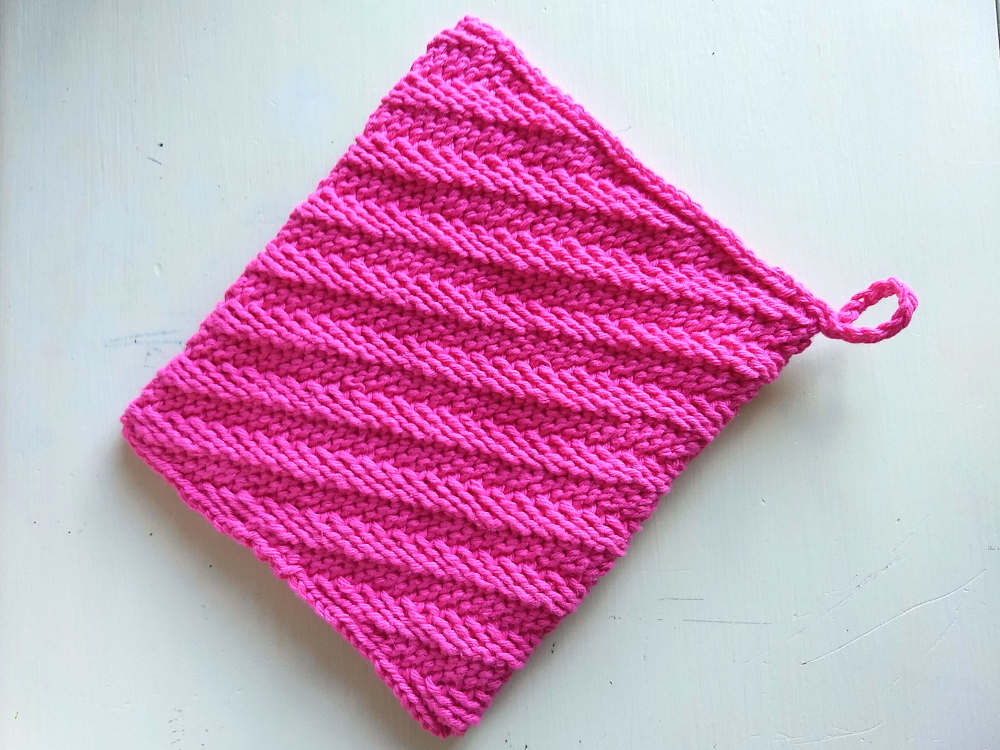 I hope you enjoyed this crochet potholder free pattern! Don't forget to subscribe below to get updates about all the new things here at Kickin' Crochet. Happy crocheting!