This is definitely one of, if not the, most favorite thing I have ever crocheted. I love how the design invokes a patchwork quilt (but doesn't actually require sewing pieces together). I love the colors (though if you made your own, you could choose whatever colors suit your fancy). I made this for my son, who is now almost one and a half, and find myself wishing for one my size. 🙂 It's soft, and the Tunisian full stitch makes it thick and warm. Ah!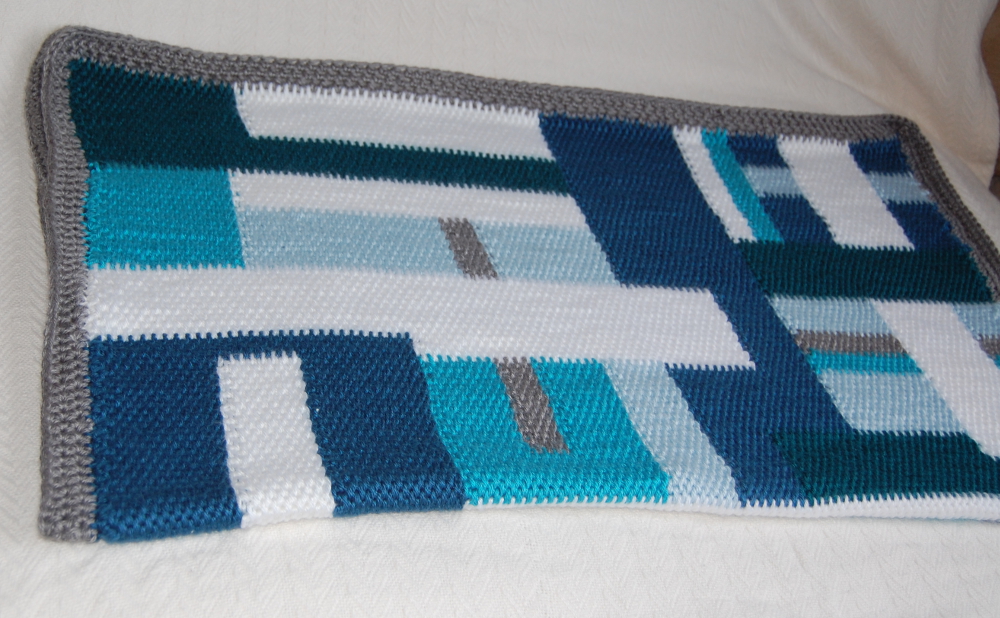 I had a lot of fun designing this blanket. I sketched out different patterns on graph paper before deciding on one I liked, then assigned colors and started work. It's a little crazy at times – at one point I had 11 balls of yarn attached at once! However, I found it really wasn't that hard to keep track of the colors, and since I hate sewing and weaving in ends, this method is definitely preferable for me!
The pattern is available for purchase here.