The Kait Crochet Pattern Set is one of my favorites. I originally designed this set as a gift for my brother's girlfriend at the time (her name lives on forever in these gloves, lol!). I love the super feminine shell stitches, and fingerless gloves are always a win! These work up quickly and use one of my very favorite yarns, Spud and Chloe sweater. A bunch of the first crochet patterns I ever designed were fingerless gloves, including these, then I just had to make a cute little Scarflette to match!
*Disclosure: Some of the links in this post are affiliate links, which means if you click on them and make a purchase I may, at no additional cost to you, earn a commission. Read full disclosure here.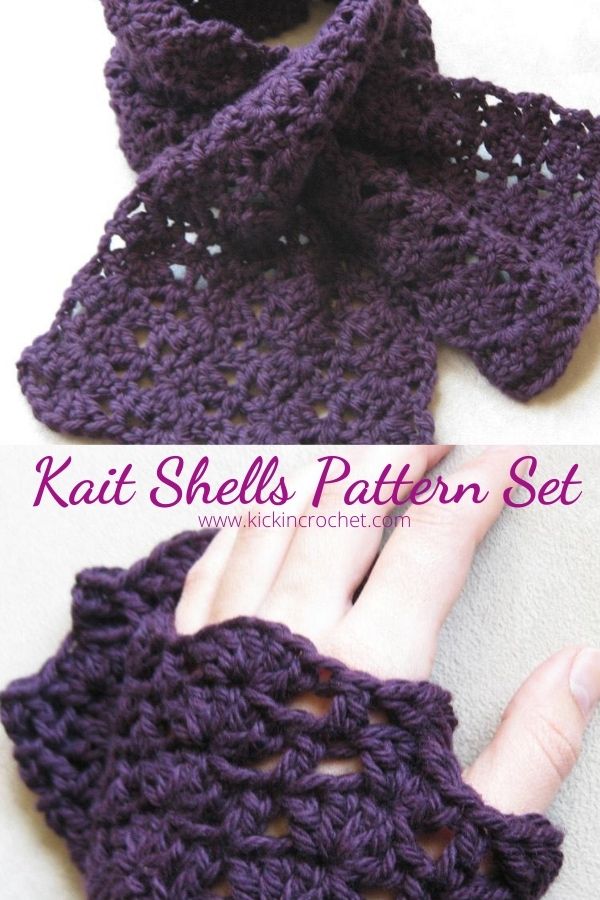 About the Kait Pattern Set
The fingerless gloves and scarflette both feature lacy, feminine shells. The gloves come about halfway up the forearm, giving a little bit of old-school dinner glove vibe. They are written in two sizes, women's sm/med, and women's med/lg. Meanwhile, the scarflette has a slit on one side to slide the other end through, giving a fun flair. The scarflette is written as a one-size pattern, though it is easily adjustable! These patterns are available for purchase individually or as a set!
Materials for Kait's Set
To make the complete set, you will need the following supplies: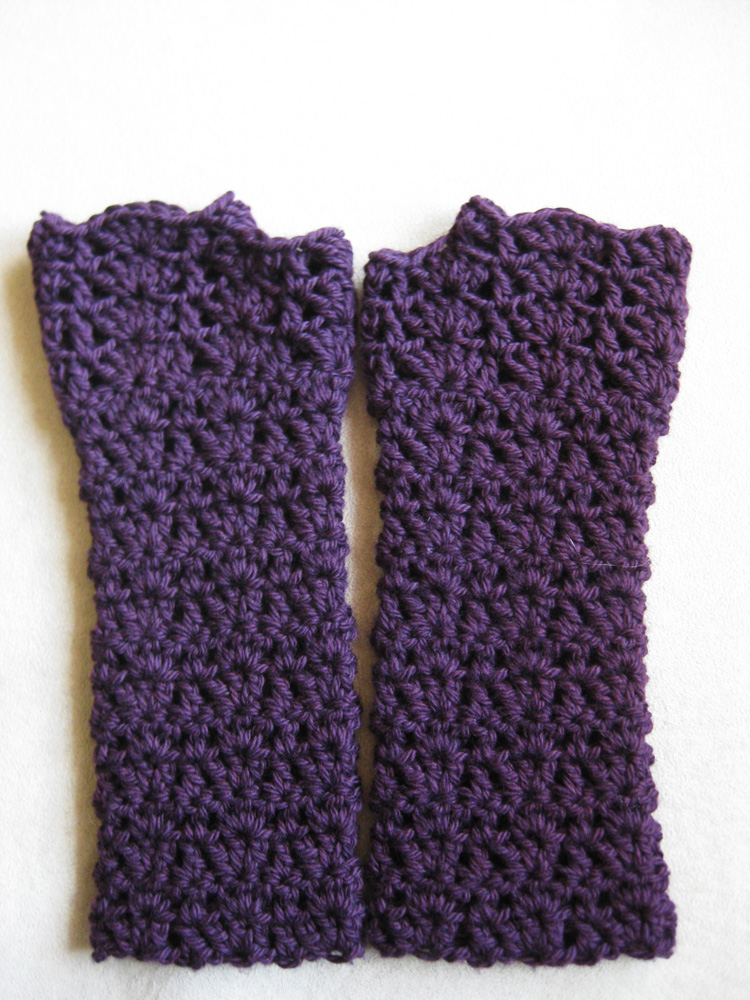 If you're looking for a fun, fast pattern to make, either pattern in the Kait Crochet Pattern Set is great. They work up quickly, thanks to the worsted yarn and the lacy design. The Spud and Chloe is soft and warm with a nice blend of wool and cotton, but you can use any worsted weight yarn you'd like to make these!
If you like the Kait crochet pattern set, you may also like the Jasmine Stitch Triangle Scarf free crochet pattern!