Sometimes you've just gotta give yourself a challenge as a designer, and I was determined to figure out an interlocking crochet octagon. After several rounds of trial and error, the interloctagon blanket was born! I love this interlocking square (both the front and the back side!). The octagon and square patterns each come with full video tutorials – read on!
*Disclosure: Some of the links in this post are affiliate links, which means if you click on them and make a purchase I may, at no additional cost to you, earn a commission. Read full disclosure here.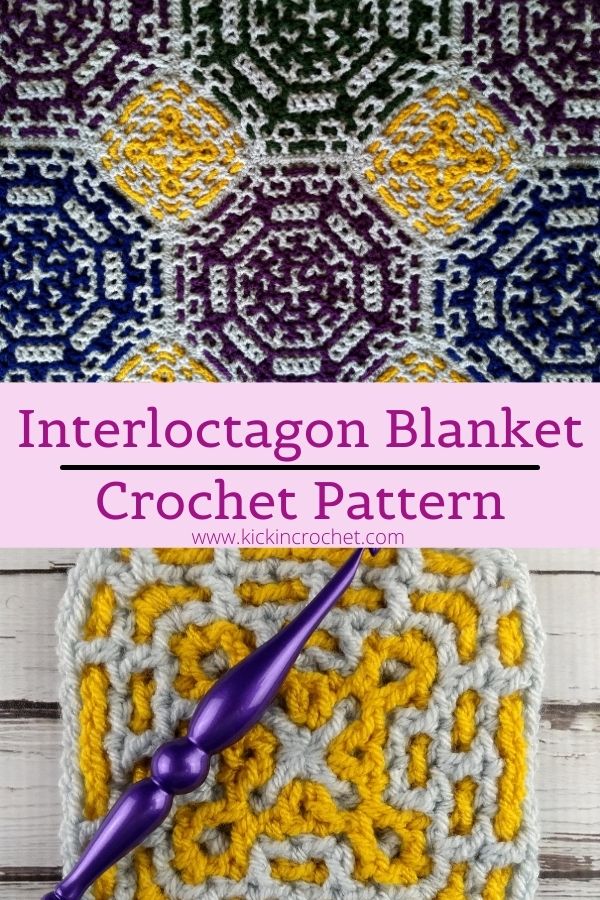 About the Interloctagon Blanket
The inspiration for this design came from traditional quilt blocks in an array of octagons and squares. You know I'm a sucker for repeating geometric designs, and I couldn't resist figuring out how to make an interlocking crochet octagon!
This pattern isn't for the faint of heart – I encourage you to have a good understanding of interlocking crochet and interlocking crochet in the round before attempting this one. For a great free interlocking crochet in the round project, check out the interlocking tiles blanket – it's completely free with full video tutorials for all 12 squares.
The interloctagon blanket pattern also has full video tutorials (see below), and the PDF pattern can be purchased online from Ravelry or Etsy. Unfortunately, because of the octagon shape, I do not have a chart available for this design.
Materials
Sizing
Sizing is really up to you and how many squares you want to make. Each octagon measures approximately 10″ wide, and each square is approximately 5.25″. For my small sample, therefore, three octagons wide makes it about 30″ square. Incidentally, this size blanket also works really well as a small bedroom rug for a child's room!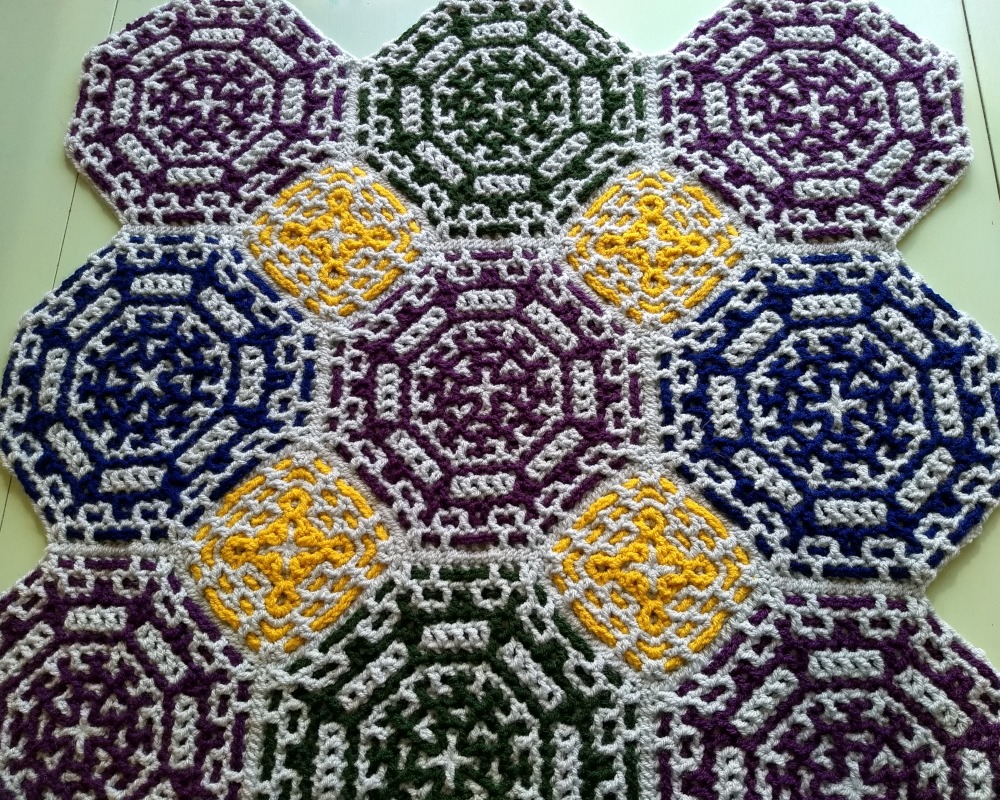 Interloctagon Video Tutorials
The octagon and the square each have their own full video tutorial. And bonus, if you check in the video descriptions, each row of the pattern is a clickable timestamp to make it super easy to follow along!
The octagon video tutorial:
Square video tutorial:
Give it a Try!
I hope you love this unique crochet pattern as much as I do! I'd love to see your finished projects so don't forget to take me on social, @kickin_crochet on instagram and kickincrochet on facebook!