Last week's lesson covered how to increase crochet, and this week we're learning how to triple crochet! This is what I would consider the last of the basic crochet stitches, so good job! You've learned so much! If you're new to crochet or this series, you can start with the first lesson, how to single crochet.
*Disclosure: Some of the links in this post are affiliate links, which means if you click on them and make a purchase I may, at no additional cost to you, earn a commission. Read full disclosure here.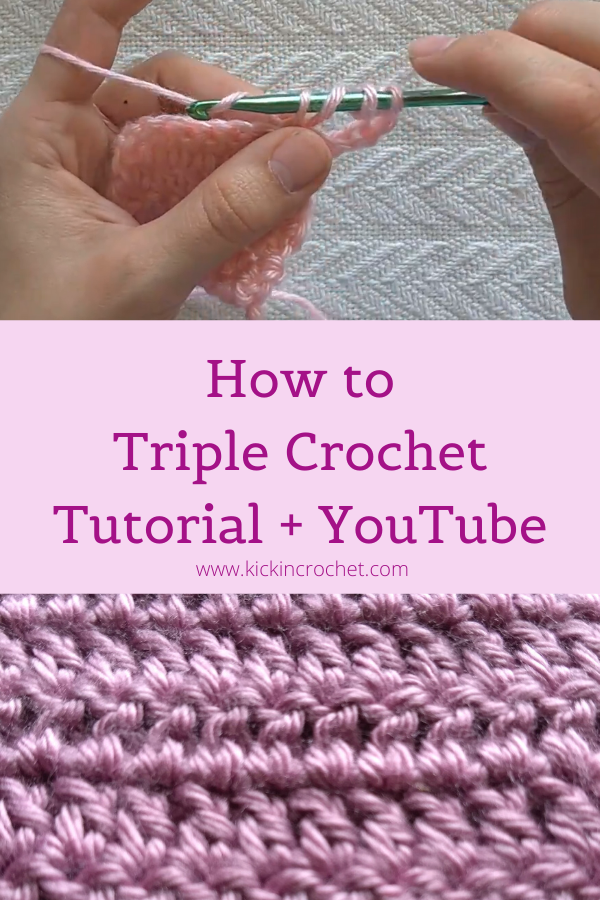 Supplies
If you're following along in the Learn to crochet series and you plan on joining your sample squares together at the end of the project, I recommend using the same yarns throughout. You're welcome to use whatever you'd like, but here's what I used:
Worsted weight yarn of your choice – I used Caron Simply Soft
Size H crochet hook – I love these Odyssey hooks from Furls Crochet!
Yarn/Tapestry Needle for weaving in ends.
How to Triple Crochet YouTube Video Tutorial
How to Triple Crochet Step by Step
The triple crochet is the tallest of the basic crochet stitches (though you can get taller using extended crochet stitches, but we'll talk about those later!). You'll need a taller turning chain to get to the right height, so you'll chain 4 to turn with triple crochet.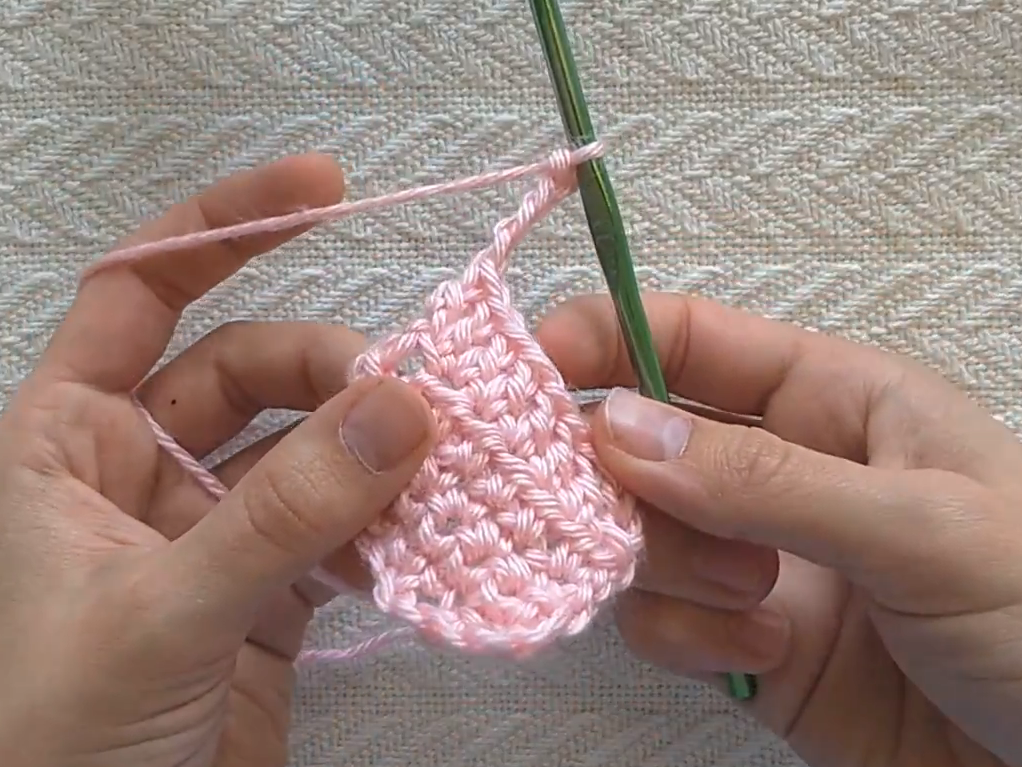 Now, yarn over twice.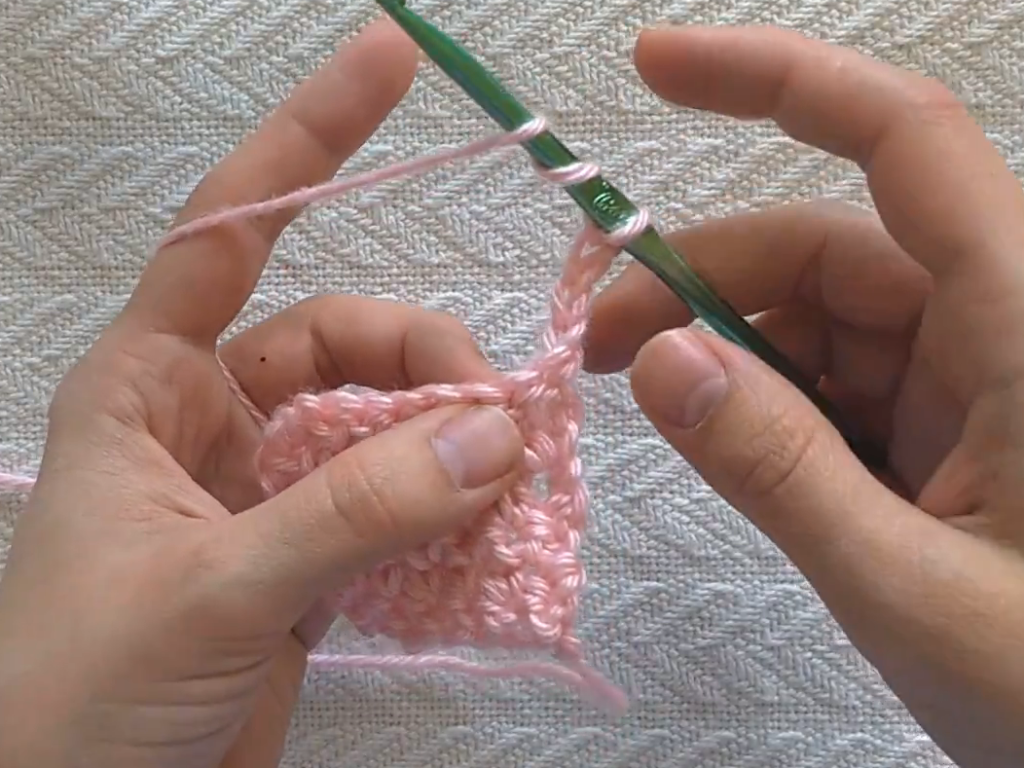 Insert your hook in the next stitch, then yarn over and pull a loop through the stitch.
Now you should have four loops on your hook. Now, you're going to work those loops off of your hook two at a time. This is kind of like a double crochet, but with one extra step. You'll yarn over and pull through two of the loops on your hook. Now do that twice more!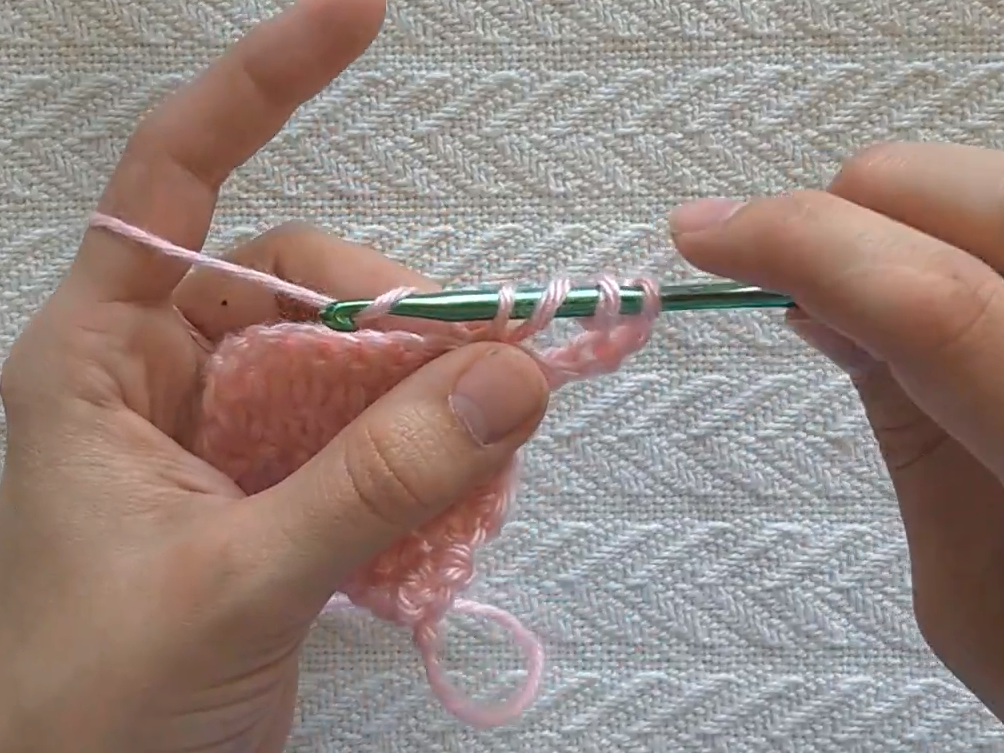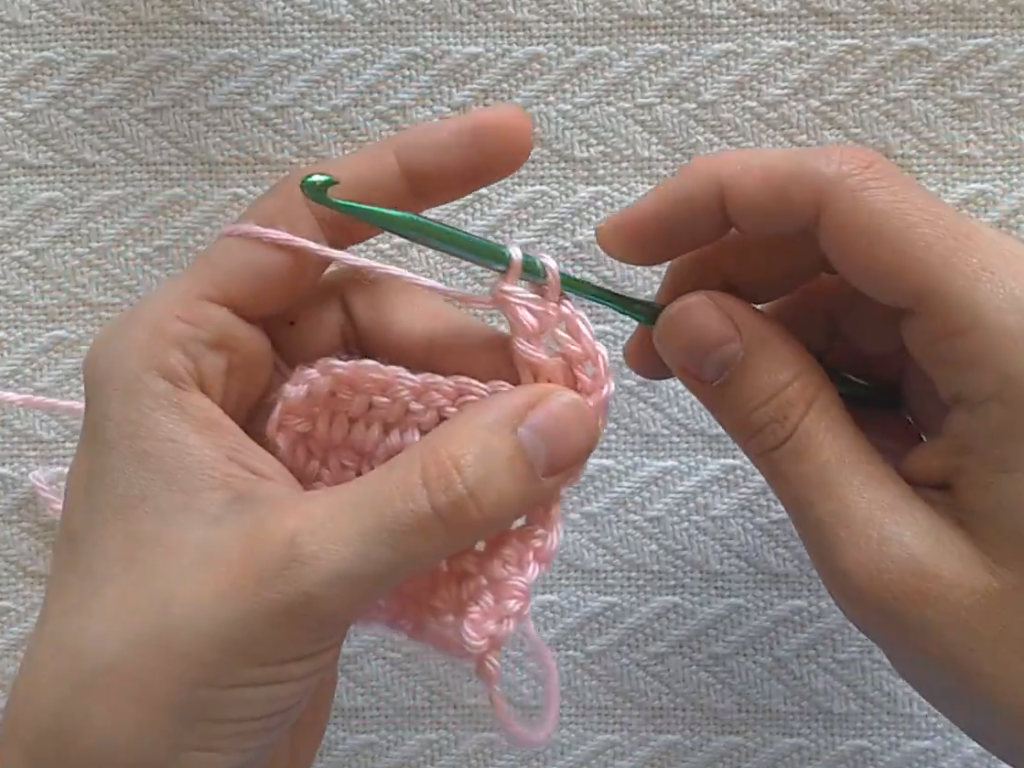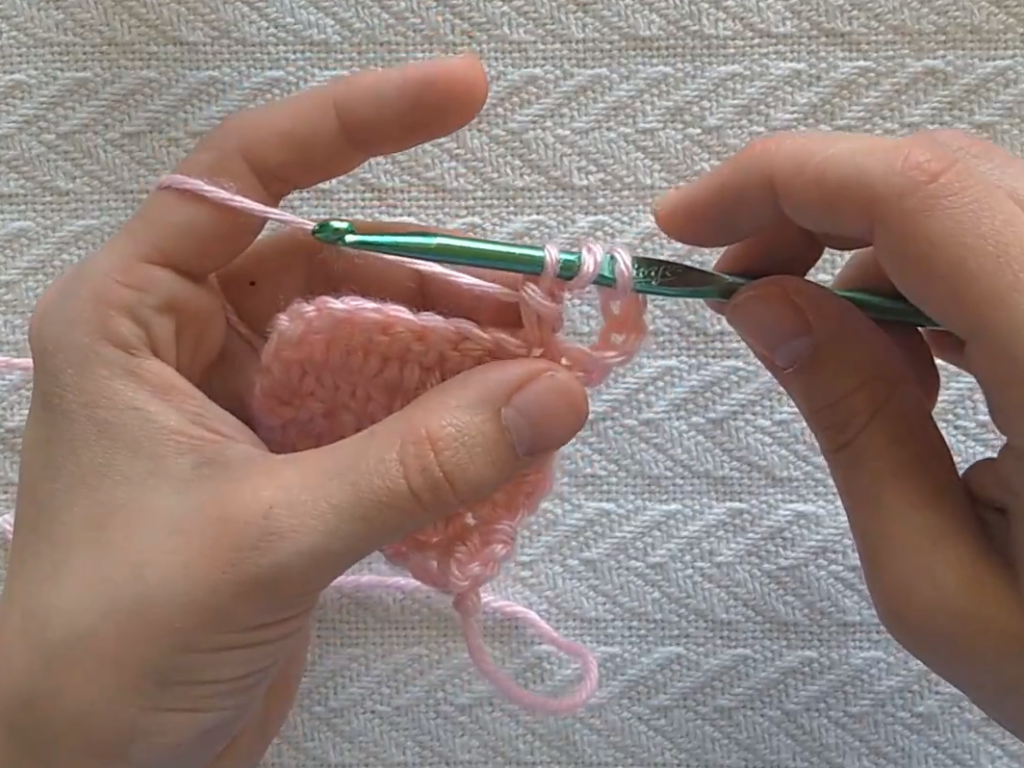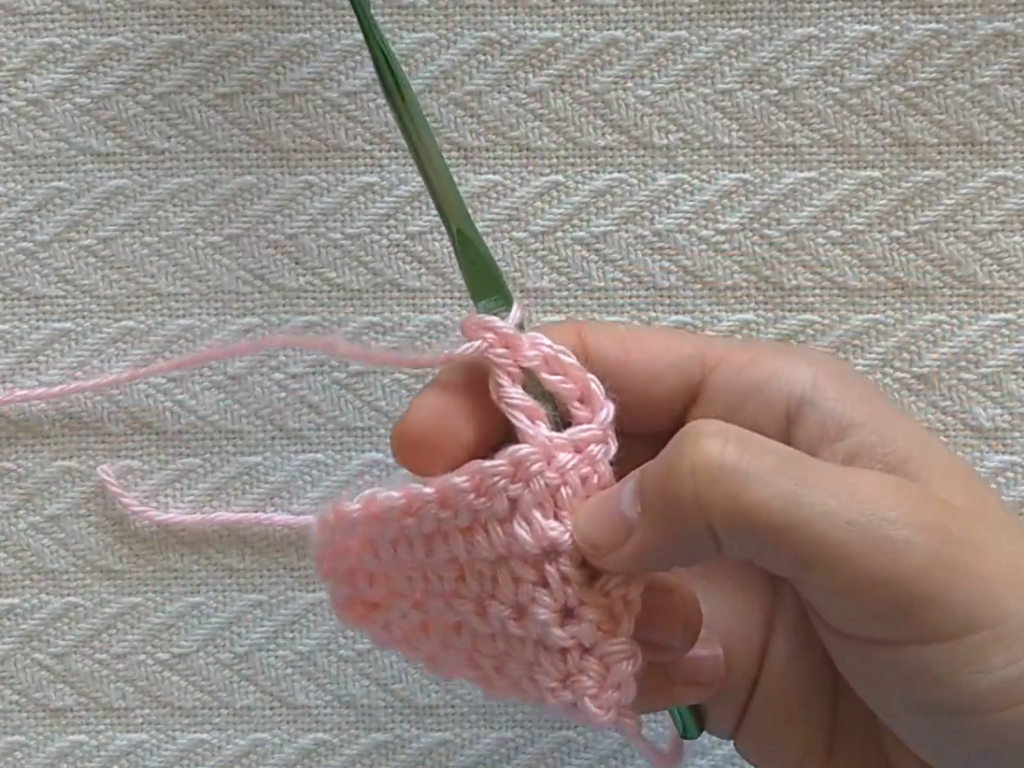 That's it! Triple crochets make a looser, drapier fabric, with noticeable holes. If you're following along with the blanket squares, see the instructions below.
Triple Crochet Blanket Square
Ch25, triple crochet in 5th chain from hook and across (21sts)
Ch4, turn, triple crochet in next st and across (21sts)
Repeat until you have 8 rows of triple crochet.
Finish off, and weave in ends.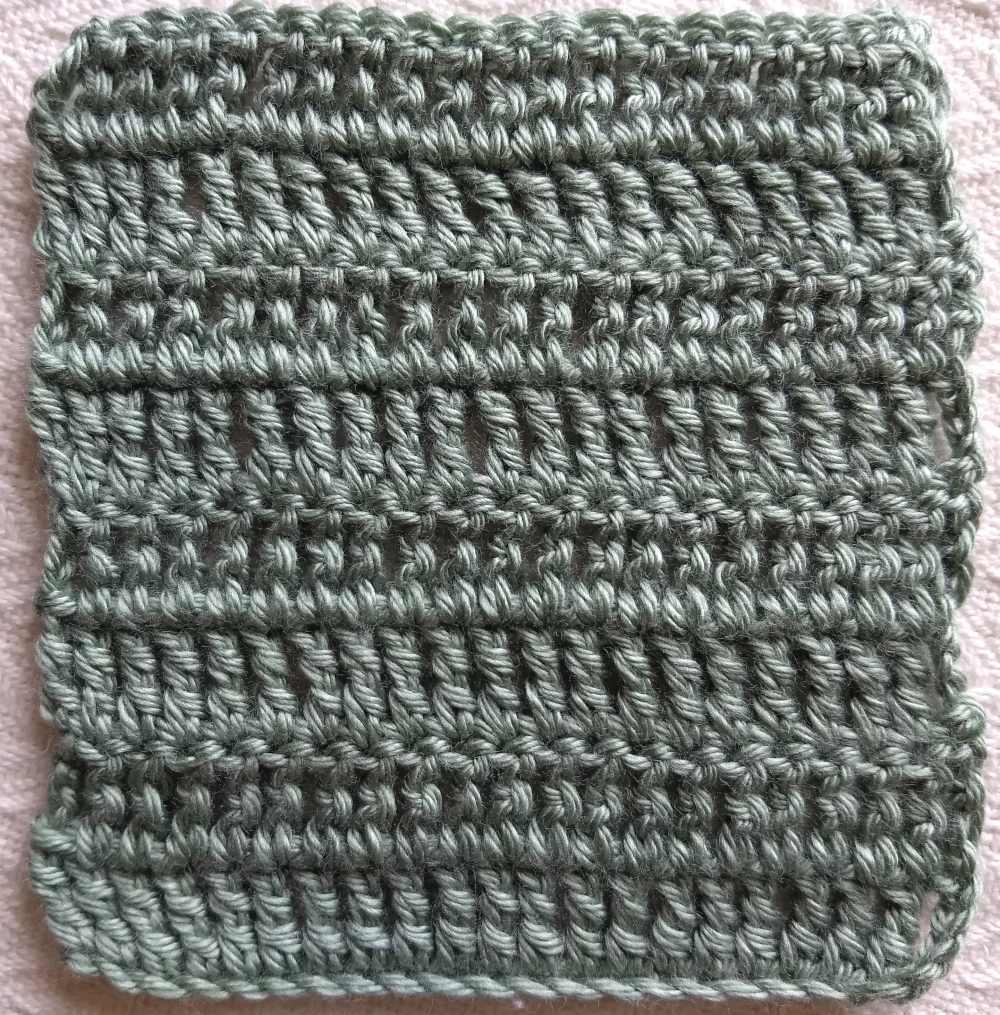 That's it! Thanks for following along, and I hope you enjoyed this tutorial! Don't forget to sign up for the mailing list, below, for all the lastest news and goodies!