Today I mailed off this baby blanket to my … step-niece-in-law? Anyway, she just had a baby boy last month so I sent her this beauty. It uses the hairpin lace technique I demonstrated a little while ago. Now you can see a finished product!
To make this pattern, you will need 3 skeins of Caron Simply Soft in Ocean, a size H hook, and a hairpin lace loom.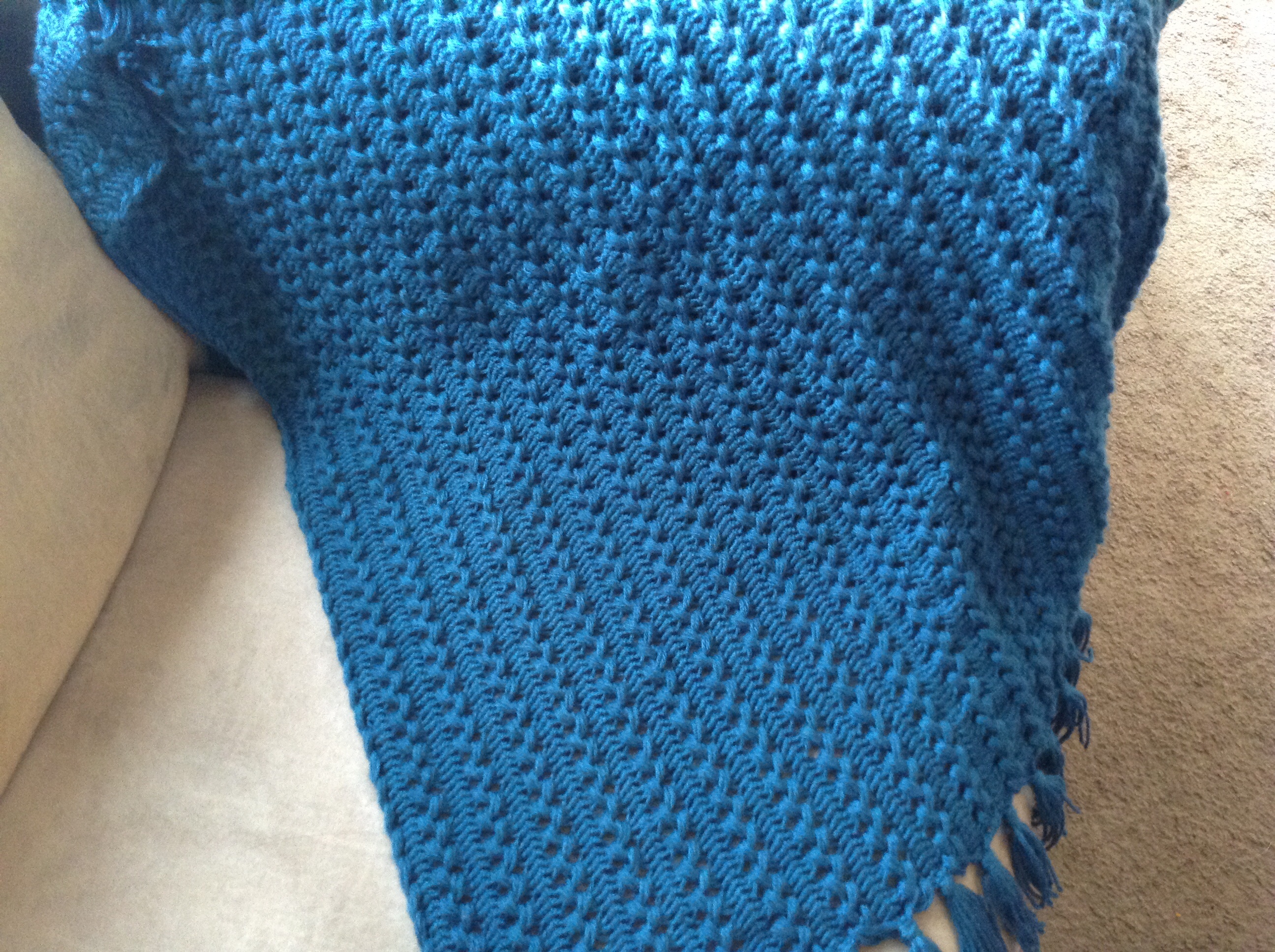 Make 25 strips of hairpin lace, 150 stitches long for each, and weave together as shown in the tutorial. Add a tassel  to the end of each strip and weave in ends and you're done! (to make the tassels, I wind the yarn around my four fingers 8 times then cut the loops so I have 8 pieces of yarn that are approximately double the width of my hand, then I pull the center of the pile of 8 strands through the bottom stitch of the strip and then pull the ends of the tassel strings through the piece I pulled through the strip. Pull to tighten)It's a little time consuming but pretty simple to finish and the finished product is beautiful!