The two-strand flower headband is another one of my early designs. Today, I'm happy to include it as a free pattern for the first time! This is a versatile design. Since it ties in the back, it can fit a variety of sizes, and the colorwork with the Irish crochet-inspired flower is eye-catching, but easy to do!
*Disclosure: Some of the links in this post are affiliate links, which means if you click on them and make a purchase I may, at no additional cost to you, earn a commission. Read full disclosure here.
You can get all the details for this pattern completely free, below, or you can use these buttons to purchase a printable ad-free PDF copy of the pattern to add to your pattern library!
Supplies
Worsted Weight yarn, 2 or 3 colors. In the sample pictured, I used Paton's Classic Wool in Natural and Grey. I've also made these using WeCrochet Wool of the Andes or worsted cotton yarn like Handicrafter Cotton or Lily Sugar & Cream – really, any worsted weight yarn will do!
Size H crochet hook – I love these Odyssey hooks from Furls Crochet!
Yarn/Tapestry Needle
Stitch Abbreviations
ch chain
st(s) stitch(es)
sc single crochet
dc double crochet
F Front dc + ch1
B Back dc + ch1
Pattern Notes
Adjust the sizing of this headband by modifying the size of the strap (but make sure you leave enough length for tying). You may also stop after the second flower layer for a smaller flower.
How to Make the Two-Strand Flower Headband
1. ch3, join to form a ring
2. ch5 (counts as first dc and ch2), (dc, ch2) 7 times more (8dc with ch2 spaces between, join.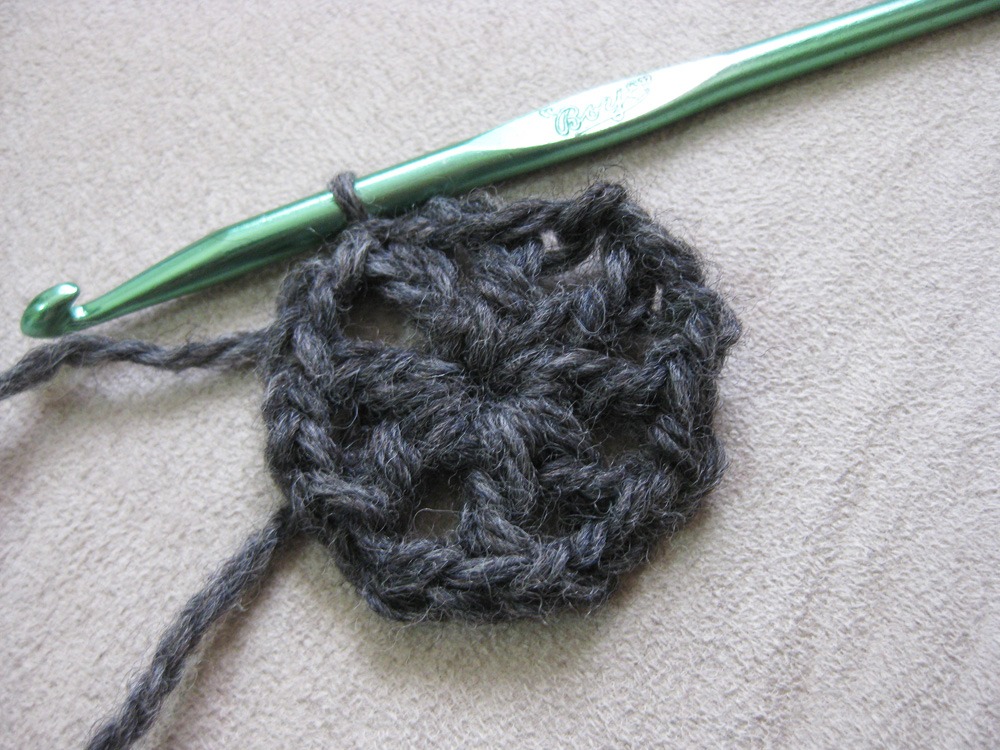 3. in each ch2 sp, (sc, ch, 2dc, ch, sc), join. Finish off layer one.
4. With color 2, on wrong side, join to one of the spokes. ch6 (counts as first dc and ch3), *dc around next spoke, ch3, repeat from * around, join.
5. Ch1, turn to right side. In each ch3 space (sc, ch, 3dc, ch, sc), join, finish off color layer 2.
6. With first color (or another, third color), on back side, join to spoke of second round. ch7 (counts as first dc and ch4), *dc around next spoke, ch4, repeat from * around, join.
7. ch1, turn to front side. In each ch4 space (sc, ch, 4dc, ch, sc). Finish off third layer.
8. To make strap – on back side, join to spoke of second round, ch2, ss around spoke of third round, ch60. Turn, ch1, ss in 2nd ch from hook and next 24 sts, ch35, ss around spoke of third round two spokes away from where you started the strap, ch2, ss around spoke of second round, finish off.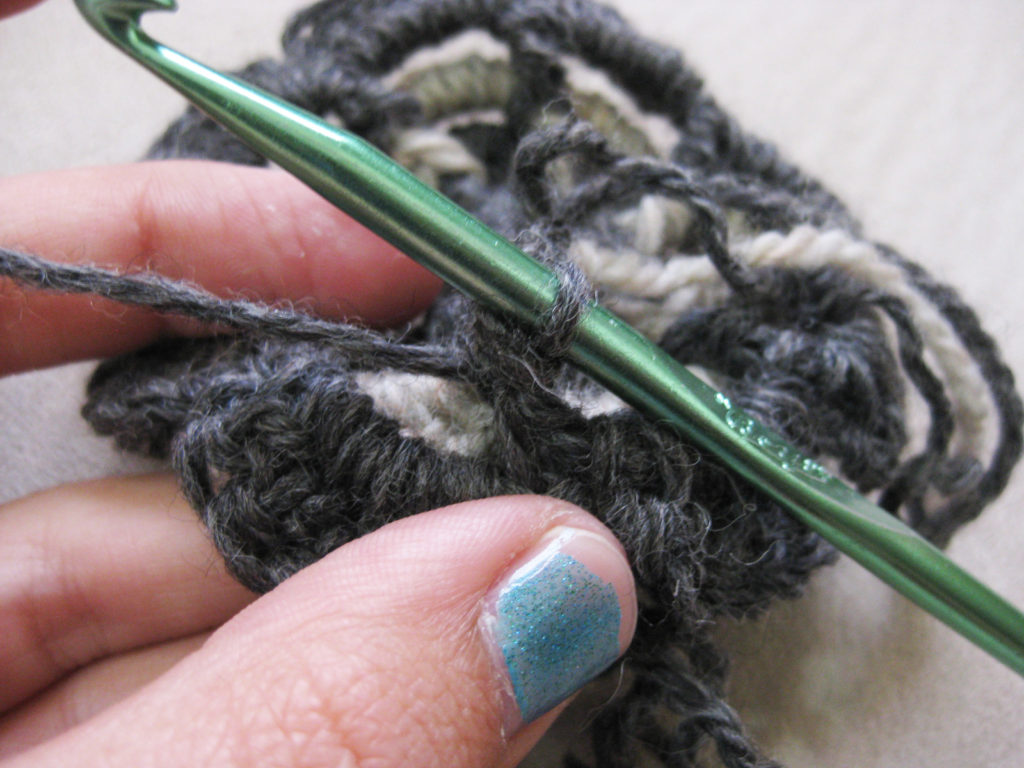 9. Repeat step 8 on the opposite side of the headband. Finish off, weaving in all ends.
If you like this pattern, you may also like the Braided Rose Headband or the Mia Head Scarf!
This pattern and all associated images are copyrighted. If you would like to use this pattern in a roundup blog post, you may use 1 image and link to this blog post. You may not copy the pattern instructions. Thank you for supporting Kickin Crochet!