If you're looking for a fun gift for a soccer lover, look no further – This fun soccer ball bag makes a great gift! Here's a fun random fact about me – I played soccer from 2nd grade through high school (sometimes rather competitively, though I was never a super stellar player), then casually into my early 20's. Soccer is clearly the best sport ever, with the possible exception of rowing (I'm only a little biased…), so I wanted to make a design in honor of my love for the sport. Thus, the soccer ball bag crochet pattern was born!
*Disclosure: Some of the links in this post are affiliate links, which means if you click on them and make a purchase I may, at no additional cost to you, earn a commission. Read full disclosure here.
Materials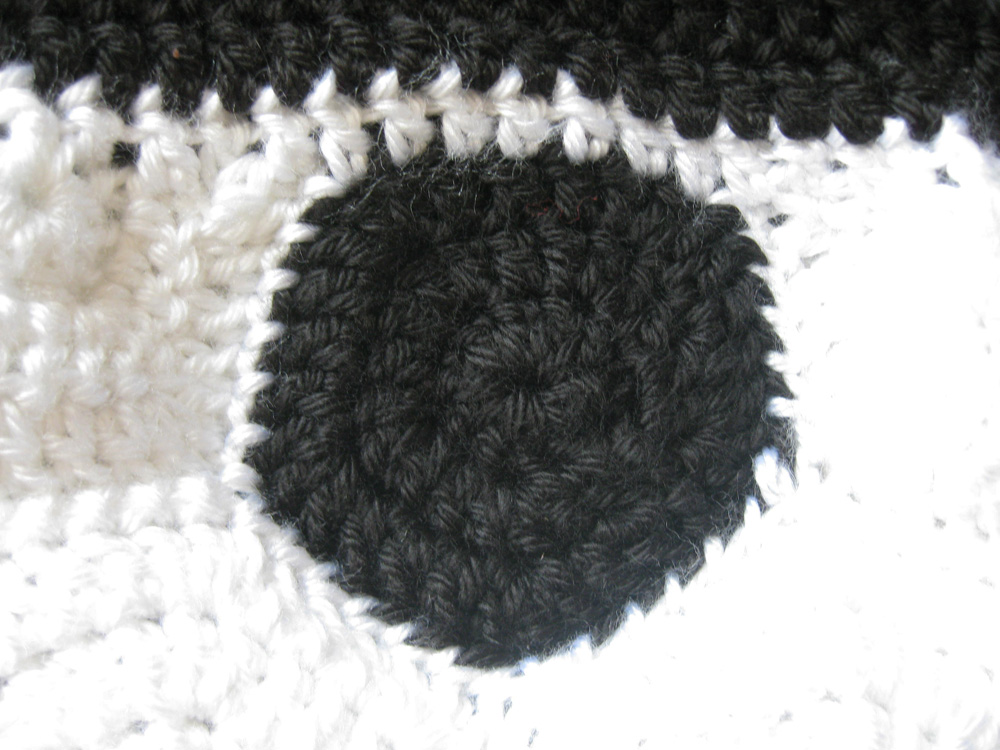 This pattern uses a series of hexagons and pentagons to make up a half soccer ball shape for the bottom of the bag. When I first started working on this pattern, I had planned on just making a soccer ball toy. But when I got partway done, inspiration struck, and I knew it had to turn into a fun soccer bag! This bag will make a great gift for the soccer-lover in your life.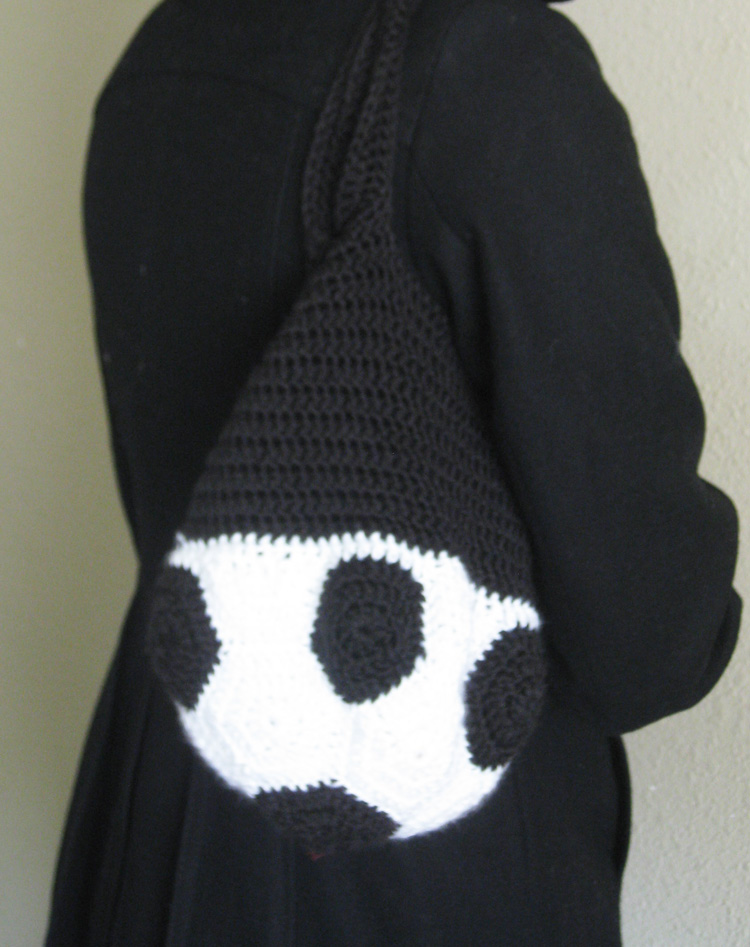 The bag features a soccer ball patterned bottom with a black top and black handles. The bag measures approximately 11″ tall when laying flat (measured to the lower portion in the middles, not to the higher sides), with 20″ straps. Just a note – it's not actually designed to carry a soccer ball, just to look like one – It is about the size of a regular soccer ball, but fitting one in there would be a little tight, lol!
The pattern is also available for purchase here, from Ravelry, and from Etsy.