A few weeks ago I posted a tutorial on how do front post crochet stitches. Now it's time to learn the companion, the back post crochet! I'll walk you through it step by step with a YouTube video tutorial and written description. Once you've learned front post and back post stitches, you'll be ready for stitch combinations like the waffle stitch and basketweave stitch!
*Disclosure: Some of the links in this post are affiliate links, which means if you click on them and make a purchase I may, at no additional cost to you, earn a commission. Read full disclosure here.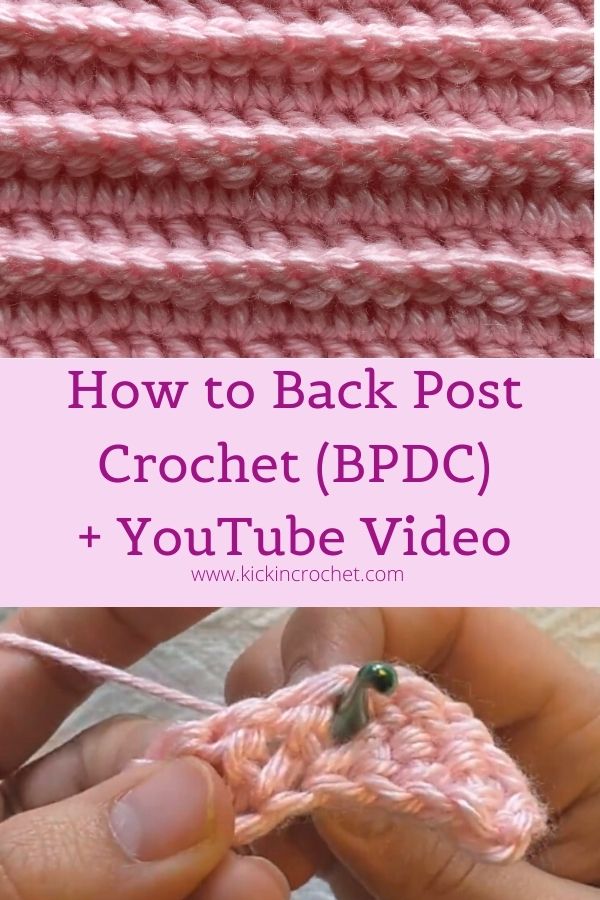 Supplies
If you're following along in the Learn to crochet series and you plan on joining your sample squares together at the end of the project, I recommend using the same yarns throughout. You're welcome to use whatever you'd like, but here's what I used:
Worsted weight yarn of your choice – I used Caron Simply Soft
Size H crochet hook – I love these Odyssey hooks from Furls Crochet!
Yarn/Tapestry Needle for weaving in ends.
Back Post Crochet Video Tutorial
How to Back Post Double Crochet
Just like for front post double crochet, the principle behind back post double crochet can be used with stitches other than double crochet. I'm using back post double crochet (bpdc) as an example only because it is the most common back post stitch that you'll come across, but you may also see back post triple crochet or other variations.
To do a back post double crochet, first, yarn over (because it's a double crochet). Then insert your hook from the back to the front in the space just to the right of the post of the stitch you're working into.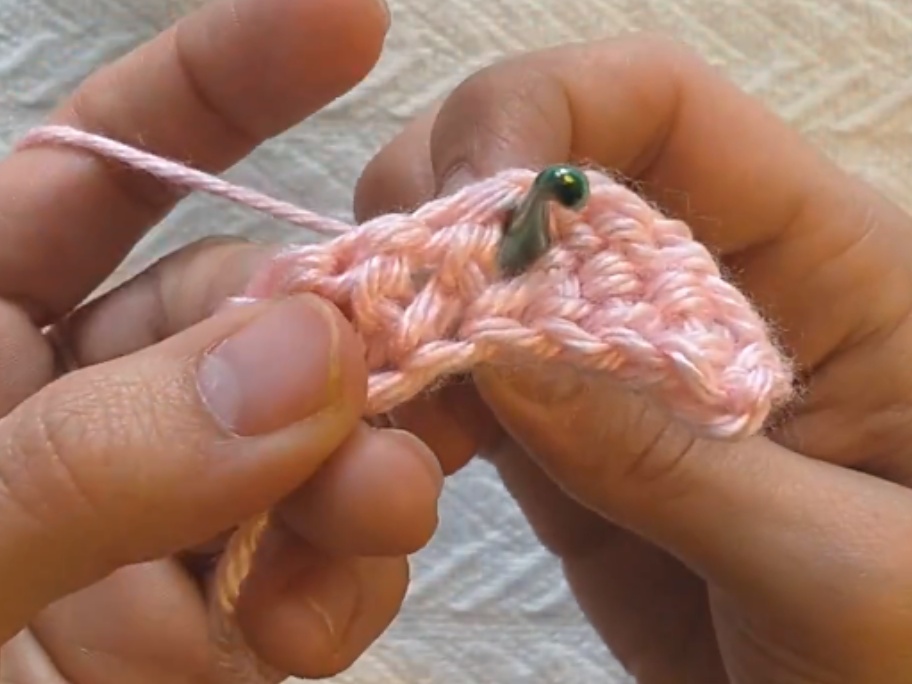 Now tip your hook and go back down on the other side of the post.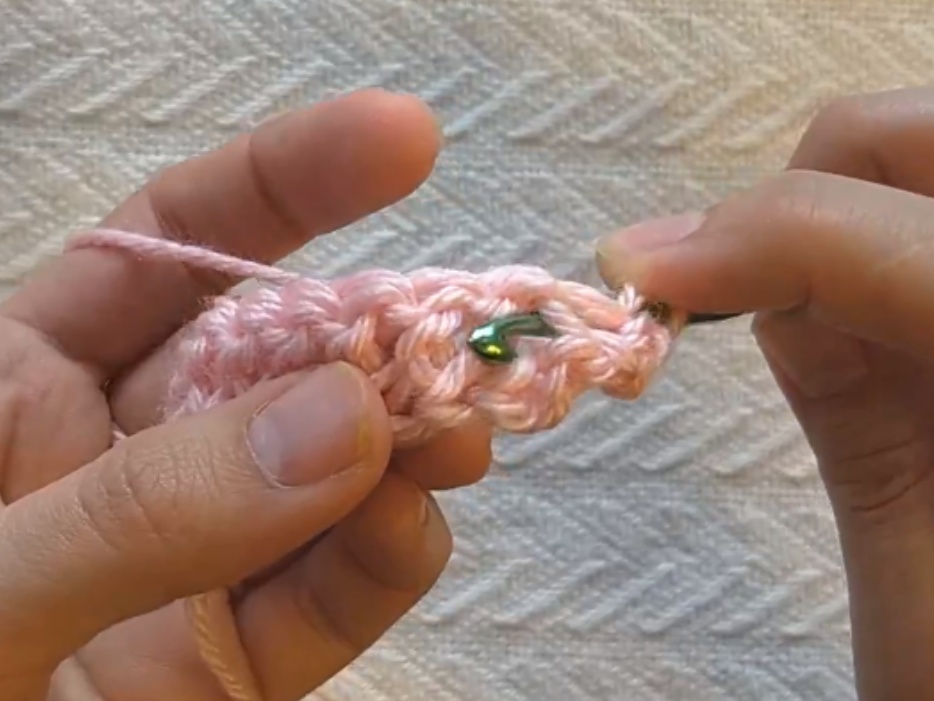 Yarn over and pull up a loop around that post.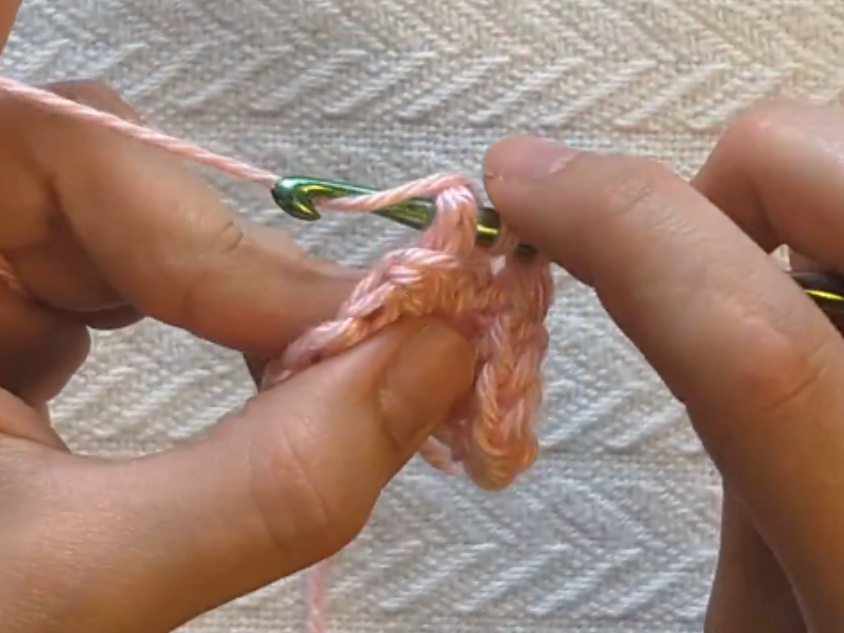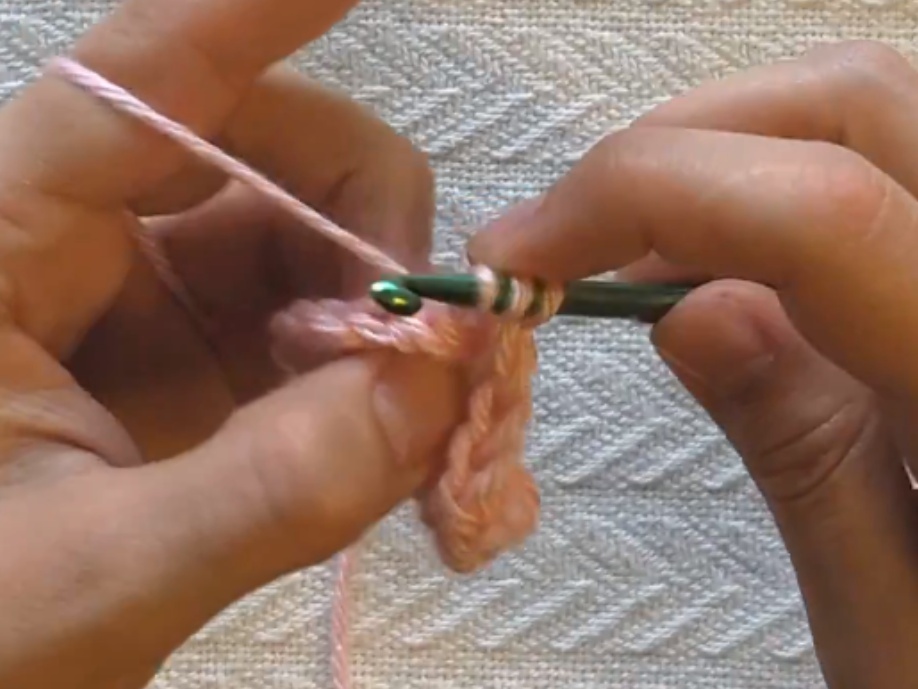 Now finish the double crochet by working (yo, pull through 2 loops) twice.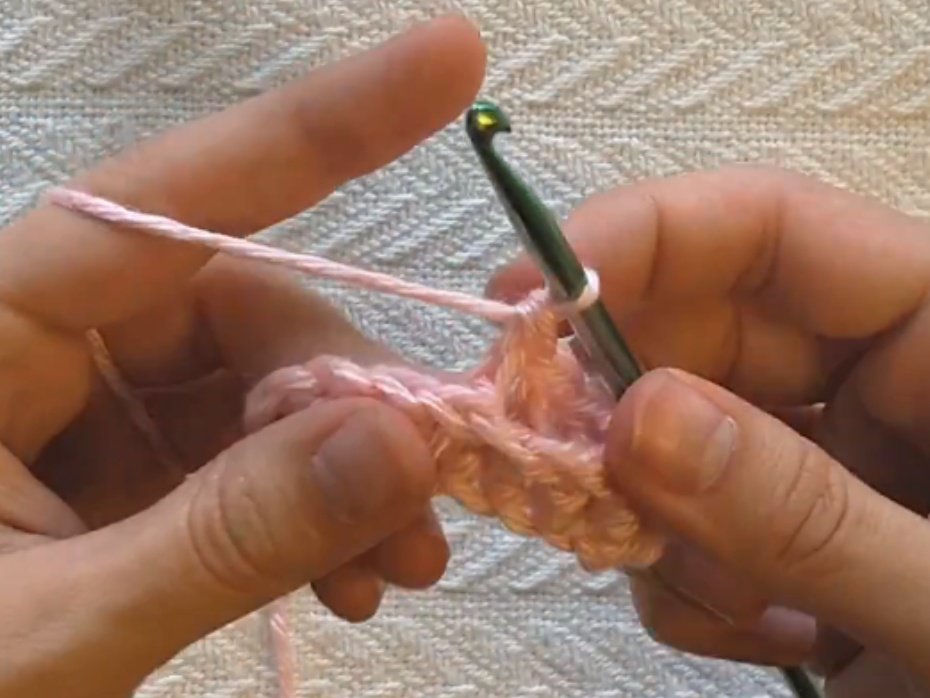 The back post double crochet will leave a ridge on the front side of the work, but the back side will look much like the front side of a front post double crochet. Similarly, the back of a front post double crochet leaves a ridge, just like the front of a back post double crochet. These two stitches are basically opposites of each other!
Making the Blanket Square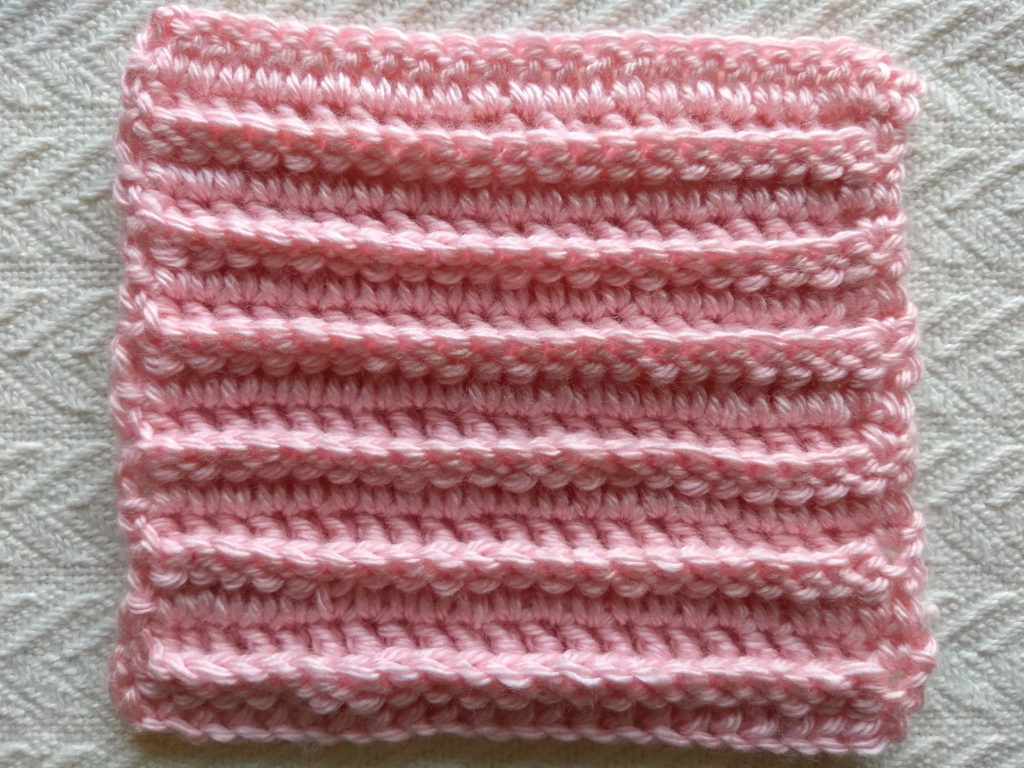 To make the back post double crochet square pictured:
ch1 (doesn't count as first st), sc in first st, bpdc 21, sc
ch3, turn, dc across
repeat rows 2-3 five times more.
That's it! I hope you enjoyed this tutorial. For more video tutorials, don't forget to subscribe to my YouTube channel!